Canada: Sunday, December 01, 2019

http://ctb.ru/en/films/lets-get-divorced/
Masha, a gynaecology doctor, is so absorbed by her work that she doesn't immediately come to notice that her husband is about to leave her. Her life is shattered: Masha is overloaded at work, and her kids are demanding constant attention. Used to winning, Masha isn't ready to hand over her beloved husband to a young and stunning-looking fitness trainer. Masha won't stop at anything to get him back, including turning to supernatural forces. But her new life opens up new opportunities, so is this old barely flickering flame really worth reigniting?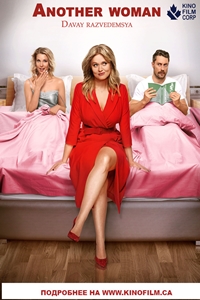 Cast & Crew
User Reviews
Public Reviews - 0 Reviews
There are no reviews for this movie.