Canada: Friday, February 28, 2020

Rising Star Entertainment
http://www.facebook.com/OmjeeStarStudios/
To fight the corruption in Punjab university ,senior student Sandhu ( Gippy Grewal ) announces his candidate as Grewal ( Dheeraj Kumar ) for the election ,the revolt doesn't go well with Mla Jagtar singh alias Jagga ( Pawan Malhotra ) and his notorious brother Kala ( Vikramjit Virk ), the tussle between them triggers further when Kala learns that his sister Simran ( Neha Sharma ) is in love with Sandhu. In vengeance Kala & his gang thrashes Sandhu's friend Gill ( Roshan Prince ). Sandhu is in rage. Would he sacrifice his love for friendship?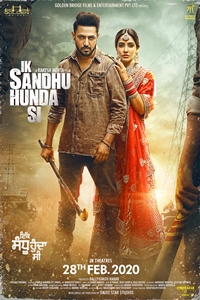 Cast & Crew
User Reviews
Public Reviews - 0 Reviews
There are no reviews for this movie.