Canada: Sunday, January 12, 2020

Winter this year happened to be especially long and cold in the far-away kingdom. Just like last year. And the year before. But now spring has come. Almost come, to be precise. With a blizzard, frost and snow. As usual. And our heroes: Ivan, Vasilisa, the Grey Wolf and the Tsar Father, would have been completely saddened if the news had not arrived, that the annual song contest will be held in the Thirteenth Kingdom. Last year, the hamster Georges won. And whose voice will be cooler this time?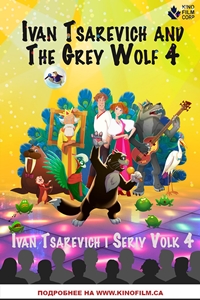 Cast & Crew
User Reviews
Public Reviews - 0 Reviews
There are no reviews for this movie.