Canada: Friday, March 27, 2020

White Hill Studios
http://www.facebook.com/shreefilmz1008/
Tinka, Deep and Guru are friends who stand by each other through thick and thin. This family entertainer follows their college life and how they fall in love with girls from three different cultures - Punjabi, Haryanvi and Himachali.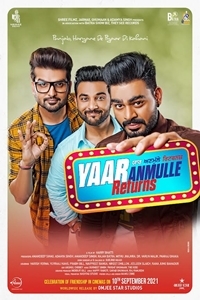 Cast & Crew
User Reviews
Public Reviews - 0 Reviews
There are no reviews for this movie.