Canada: Thursday, November 19, 2020

Fathom Events
http://www.fathomevents.com/events/against-the-tide
Against The Tide takes viewers on a journey from Oxford to Israel as John Lennox and Kevin Sorbo unpack theological and scientific proof of God, culminating in the Holy Land. Sorbo probes Lennox on the issues and finds not only captivating answers, but deeper questions as well.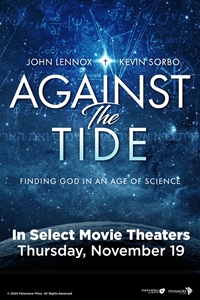 User Reviews
Public Reviews - 0 Reviews
There are no reviews for this movie.