Nationwide: Wednesday, March 28, 1979

Avco Embassy Pictures
The residents of a small town have begun dying under strange circumstances, leading young Mike to investigate. After discovering that the Tall Man, the town's mortician, is killing and reanimating the dead as misshapen zombies, Mike seeks help from his older brother, Jody, and local ice cream man Reggie. Working together, they try to lure out and kill the Tall Man, all the while avoiding his minions and a deadly silver sphere.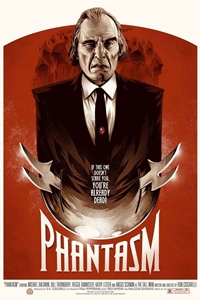 Cast & Crew
User Reviews
Public Reviews - 0 Reviews
There are no reviews for this movie.