Canada: Friday, February 17, 1984

Paramount Pictures
Moving in from Chicago, newcomer Ren McCormack discovers that the small Midwestern town has made dancing and rock music illegal. Ren faces an uphill battle to change things as he struggle to fit in. He and his new friend, Willard Hewitt, and a defiant teen Ariel Moore tries to loosen up this conservative town even if it means standing up against Ariel's influential father, Reverend Shaw Moore.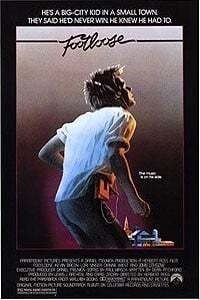 Tuesday, August 04, 2020

7:15 PM

Wednesday, August 05, 2020

7:15 PM

Thursday, August 06, 2020

7:15 PM
Cast & Crew
User Reviews
Public Reviews - 0 Reviews
There are no reviews for this movie.