Special Screening!
Saturday, March 21, 2020 - Saturday, March 21, 2020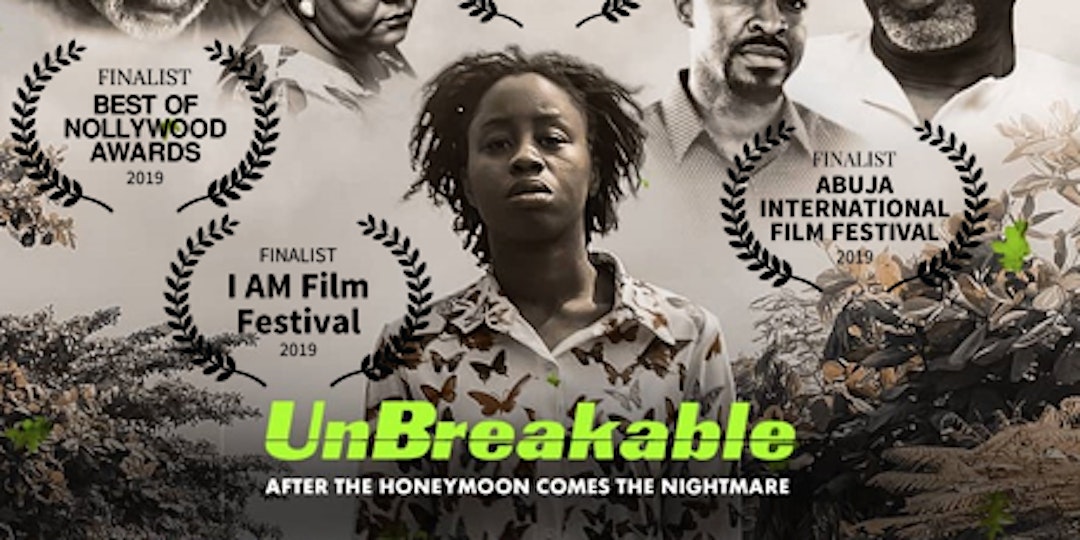 UNBREAKABLE: After the honeymoon comes the nightmare.....
Saturday, March 21, 2020 @ 6:00 PM CANCELLED
Bearspaw Lifestyle Centre - 253220 Bearspaw Road, Calgary, AB
$25 General Admission | $50 VIP
Special Screening of the Multiple Award Winning Nollywood Blockbuster

Their wedding was heavenly and the honeymoon, paradise.
Chidi and Ikepo appeared set for the good long life… On the first day at work after his honeymoon, Chidi, in good spirits and eager to conquer, is shown a video that his business partner has just received on a smartphone… It is a clip of his new wife, Ikepo, the woman he left at home just a few minutes earlier, walking the street, seemingly out of her mind…
Rated: 15
Hollywood meets Nollywood
RED CARPET : 6 PM
MOVIE STARTS: 7 PM
BE UNBREAKABLE!!!!!