Prairie Storm Chasers!
Thursday, March 05, 2020 - Thursday, March 05, 2020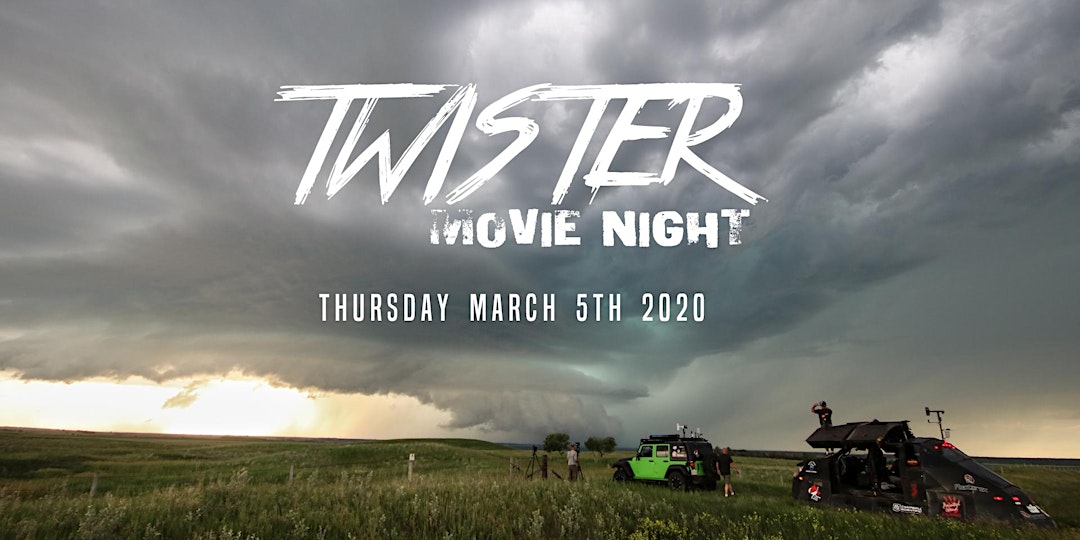 Twister (1996)
Thursday, March 05, 2020 @ 6:00 PM
Cochrane Movie House - 218 Fifth Ave, Cochrane, AB
$15 General Admission
5 months into the cold, snowy, winter season and storm chasers by now have fallen into something we call SDS or Storm Deprivation Syndrome. March 1st marks the beginning of meteorological spring, so its time to come out of hibernation and celebrate with a screening of the 1996 classic Twister. Join us at the Cochrane Movie House March 5th 2020. This event is not exclusive to storm chasers, if you're a weather fanatic it's a great opportunity to chat about weather or just come to see Bill Harding show Jonas Miller what storm chasing is all about!