Contemporary World Cinema Series!
Thursday, April 22, 2021 - Sunday, April 25, 2021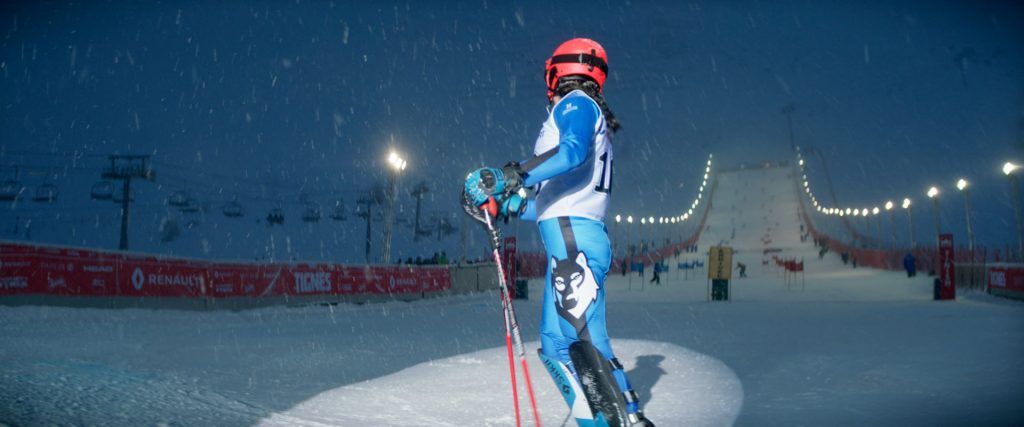 Slalom (2020)
April 22-25, 2021
Online
$13.50 General
CIFF's Global Perspectives Series is a monthly global cinema series running January - June 2021.
SLALOM screens online April 22 - 25
15-year-old Lyz, a high school student in the French Alps, has been accepted to a highly selective ski club whose aim is to train future professional athletes. Taking a chance on his new recruit, Fred, ex-champion turned coach, decides to make Lyz his shining star regardless of her lack of experience. Under his influence, Lyz will have to endure more than the physical and emotional pressure of the training. Will Lyz's determination help her escape his grip?

RATING: TBD
____
Virtual Ticket: $13.50, includes tax, plus fees
Advanced tickets for streaming are on sale now.
About Global Perspectives Series 2021
CIFF's Global Perspectives Series is a monthly feature-length narrative series.
This collection of exciting worldly films will make their Calgary debuts at Globe Cinema on the third Wednesday of each month. Global Perspectives takes local audiences around the globe with six of the year's most talked-about films.
This year's Global Perspectives Series is going hybrid. Join us in cinema* or online with virtual streaming!
All in cinema events will take place at Globe Cinema and streaming will be offered through our Eventive platform.
*CIFF is and will continue to monitor Alberta Health Services (AHS) standards as they are updated and adjusted, and will continue to abide by the industry standards they set out for us. In the event that Provincial or Municipal restrictions do not allow for our in-cinema screenings to take place, they will not be rescheduled.
2020 Global Perspectives Series Dates
JANUARY: In-Cinema January 20 & Online January 21-24, THE BIG HIT
FEBRUARY: In-Cinema February 17 & Online February 18-21, ASIA
MARCH: In-Cinema March 17 & Online March 18-21, NEVER GONNA SNOW AGAIN
APRIL: In-Cinema April 21 & Online April 22-25, SLALOM
MAY: In-Cinema May 19 & Online May 20-23, Film Selection TBA
JUNE: In-Cinema June 16 & Online June 17-20, Film Selection TBA
Calgary Showtimes: Slalom >
Calgary International Film Festival >
CIFF Facebook >
Global Perspectives 2021 >
Facebook Event >
Reserve Stream >