Canada: Sunday, December 09, 2018

Fathom Events
Fathom Events, Turner Classic Movies and Paramount Pictures are bringing White Christmas to select cinemas nationwide for a special two-day event, which includes specially produced commentary from Turner Classic Movies. Two talented song-and-dance men (Bing Crosby and Danny Kaye) team up after the war to become one of the hottest acts in show business. One winter they join forces with a sister act (Rosemary Clooney and Vera-Elle) and trek to Vermont for a white Christmas. The result is stuff dreams are made of.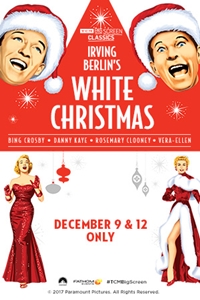 Cast & Crew
User Reviews
Public Reviews - 0 Reviews
There are no reviews for this movie.