Canada: Friday, July 26, 2019

Reliance Entertainment
http://www.facebook.com/Super30Film/
Anand Kumar, a Mathematics genius from a modest family in Bihar who is made to believe that only a King's son can become a king is on a mission to prove that even the poor man can create some of the world's most genius minds. He starts a training program named 'Super 30' to help 30 IIT aspirants crack the entrance test and make them highly successful professionals.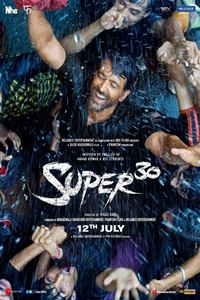 Cast & Crew
User Reviews
Public Reviews - 0 Reviews
There are no reviews for this movie.