Canada: Thursday, December 20, 2018

Nirvana Cinemas
http://www.facebook.com/AntarikshamTheFilm/
This is a outer space thriller story where the lead pair go on a mission. The film is set in the backdrop of Srihari Kota Space Center which is located in Nellore, Andhra Pradesh.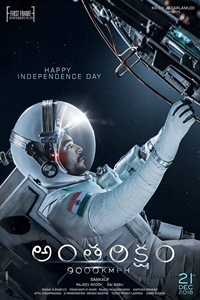 Cast & Crew
User Reviews
Public Reviews - 0 Reviews
There are no reviews for this movie.