Columbia Pictures
Based on the popular magazine of the same name, this animated cult film interweaves six visionary stories of science fiction and fantasy. The soundtrack includes such rock superstars as Black Sabbath, Blue Oyster Cult, Cheap Trick, Devo, Donald Fagen, Grand Funk Railroad, Sammy Hagar, Journey, Nazareth and Stevie Nicks.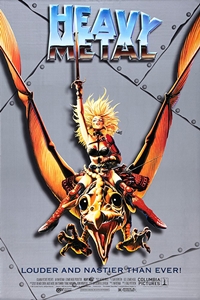 Cast & Crew
User Reviews
Public Reviews - 0 Reviews
There are no reviews for this movie.