Canada: Friday, May 10, 2019

FIP
http://en.wikipedia.org/wiki/Student_of_the_Year_2
At the Saint Teresa's College, a love triangle forms between Shreya, a rich and spoilt daughter of a businessman, and Mridula, a normal girl whose dream is to become a dancer. Their subject of attraction is Rohan, a new student at the college who is humble and hardworking. The college competes against their other contemporaries in the 29th Annual Inter-College Dignity Cup.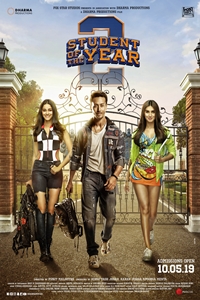 Cast & Crew
User Reviews
Public Reviews - 0 Reviews
There are no reviews for this movie.