Canada: Friday, June 21, 2019

White Hill Studios
http://www.facebook.com/ShadaaMovie/
A happy-go-lucky man is under pressure as his parents are tired of searching for an eligible bride for him. However, as fate has it, he falls in love with a girl at first sight, but soon realizes that it would not work, as both of them come from two different worlds. Will he be able to marry the woman of his dreams?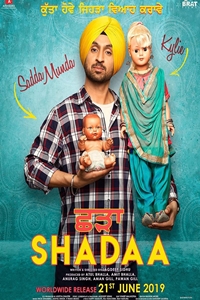 Cast & Crew
User Reviews
Public Reviews - 0 Reviews
There are no reviews for this movie.