Canada: Friday, August 09, 2019

US Tamil LLC
http://en.wikipedia.org/wiki/Kolaiyuthir_Kaalam
A young woman with a speech disability finds herself stranded in a mansion haunted by a series of gruesome killings. With the dangerous murderer still lurking in the shadows, will she be the next victim?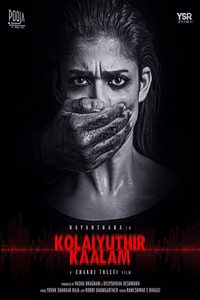 Cast & Crew
User Reviews
Public Reviews - 0 Reviews
There are no reviews for this movie.