Canada: Friday, June 14, 2019

Thinkk Big Pictures
http://en.wikipedia.org/wiki/Game_Over_(2019_film)
As the news of a serial killer on the loose sends the city into a tailspin, a young woman suffering from PTSD starts sensing a strange presence around her. Is there a dreadful fate awaiting her?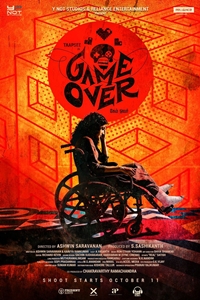 Cast & Crew
User Reviews
Public Reviews - 0 Reviews
There are no reviews for this movie.