Canada: Friday, August 09, 2019

ARY Films
http://www.facebook.com/pareyhutlove/
The story of Parey Hut Love revolves around a guy (Sheheryar Munwar) who is carefree and afraid of commitments when it comes to relationships. His life will take a twist when he meets a strong-willed, gorgeous girl (Maya Ali) and falls in love with her.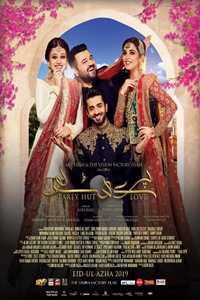 Cast & Crew
User Reviews
Public Reviews - 0 Reviews
There are no reviews for this movie.