Canada: Friday, October 21, 1983

Warner Bros. Pictures
This adaptation of the non-fiction novel by Tom Wolfe chronicles the first 15 years of America's space program. By focusing on the lives of the Mercury astronauts, including John Glenn (Ed Harris) and Alan Shepard (Scott Glenn), the film recounts the dangers and frustrations experienced by those involved with NASA's earliest achievements. It also depicts their family lives and the personal crises they endured during an era of great political turmoil and technological innovation.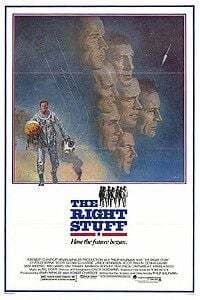 Saturday, August 17, 2019
Classic Films;EVENT;v.o.a.

12:20 PM

Tuesday, August 20, 2019
Classic Films;EVENT;v.o.a.

7:10 PM
Cast & Crew
User Reviews
Public Reviews - 0 Reviews
There are no reviews for this movie.