Canada: Thursday, January 23, 2020

Fathom Events
"Blind Eyes Opened" is a first-of-a-kind Christian documentary that dives deep into the sex trafficking industry in the U.S. The film exposes the darkness that fuels demand, highlights survivors' transformations through Christ, engages lawmakers, law enforcement, organizations, ministries and experts across the country committed to ending the atrocities, all while showing Christ as the hope for all involved - Jan 23 only.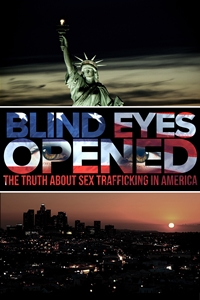 User Reviews
Public Reviews - 0 Reviews
There are no reviews for this movie.