Canada: Friday, March 13, 2020

http://en.wikipedia.org/wiki/Kargil_Girl
The film is based on the life of Gujan who put her life on the line to rescue injured soldiers and bring them back to safety during the Kargil war in 1999. She was India's first female combat aviator and even warded off enemy fires during her rescue mission.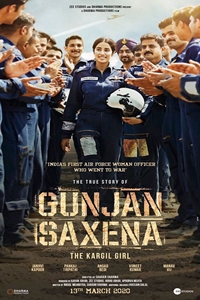 Cast & Crew
User Reviews
Public Reviews - 0 Reviews
There are no reviews for this movie.