Canada: Friday, March 13, 2020

Rhythm Boyz Entertainment
http://en.wikipedia.org/wiki/Chal_Mera_Putt_2
Chal Mera Putt 2 carries forward the same unique essence of everlasting friendship and love between illegal immigrants struggling for their PR in UK, as seen in superhit Chal Mera Putt. Its a tale of the challenges they face and how they overcome it. They come across a few like-minded characters adding more fun to their journey showing us that when it comes to the struggle of life, no border can divide human hearts and the love inside.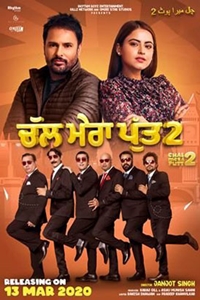 Cast & Crew
User Reviews
Public Reviews - 0 Reviews
There are no reviews for this movie.